Queenie Jeannie
. What can I say? She is amazing and I feel just terrible that I am not blogging about this until now.
Weeks ago, I received a cute little box in the mail.
"Curious." I thought to myself. Yes, I really did.
"Curiouser & curiouser." I said to myself with a British accent. (Ok, not really)
Isn't that beautiful? She made it herself, I've never seen anything like it. And of course I bawled.
Again.
But what else is new right? So thank you thank you thank you
Big sis
!
On another note, remember
this
post? The one where I admit that I am a recycling virgin? The one where I express my fear of recycling? Well
Blue Violet
has cured my recycling phobia! I won 4 portable recycling bins from her giveaways!
Now you can use these for barbeque's because they are portable, they pop up, and when you're done, you can just throw the whole thing away.
However....I am using the recycling container in my house! That's right
Nana
! No more old magazines for you, they are goin in my very own green mean recycling machine.
That was stupid. Sorry.
I've also been winning over at
Broken Teepee
. I'm tellin ya, entering giveaways is addicting! Here are my most recent wins:
Okay, I won the first season of the Real Housewives of New Jersey and now I am hooked! Seriously. Anybody else watch this show?
I'm not the only one that benefits if I win a contest. I think the cats get more excited than I do, they always take over the boxes. Doesn't matter what size of box, Boomhower will try to squeeze his fat butt in it!
Stupid Kittays.
If ya wanna test your luck, here are some more giveaways happening RIGHT. NOW.
At A Nut In A Nutshell:
Enstrom's Toffee
The Brag Company Bra Bag and Panty Pak
UgLee Pen 3-Pack
The Pleated Poppy Shop
SurfSweets Candy
Sarah McLachlan - Laws of Illusion
PF Chang's Home Menu
Karen Neuburger Lounge Socks
Surfshelf Laptop Tray
ChefTools Gift Card
At Broken Teepee:
Touch'd Bath Butter
Beauty Scoop
Fabulous Hair Argan Oil
Dali Decals Gift Card
Peace out,
Poob
Sticker Face!
*said in David Spade Kuzco voice*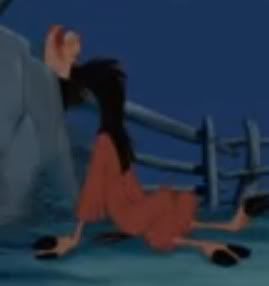 Ok, peace out for real,
Poob